Natural Living Ebooks
?☘️?My Holistic Eco Ebooks ???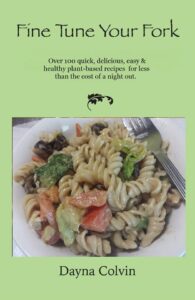 My delicious, holistic, healthy, herbal, organic, vegan cookbook has 100+great quick $saving recipes for less than the $ of a night out. Order my ebook now for only $14.95. ????????????? 
Keep Your Vanity Without Losing Your Sanity," ???
This downloadable ebook guide ?(50 pgs printed) contains vital eye-opening info about the toxic synthetic ingredients in commercial mainstream cosmetics & personal care products.  It also provides info about healthy, safe, organic, ??☘️????herbal self-care products you can trust.  You can order my ebook here at this link only $14.95  —> https://payhip.com/b/Of4X
"Amy and Her Fairy Friends," the fairies teach the children how to enjoy holistic, herbal, organic self-care and beauty choices and they lovingly encourage the children to teach their parents the same things?  The fairies' mission is to teach humanity how to make kind natural holistic, healthy, organic, herbal choices and protect Mother Earth and save the planet. "Amy and Her Fairy Friends" are Superheroes!  Must-Read today!  You can order the ebook here at this link for only $14.95 and download it instantly to your computer and device. —> https://payhip.com/b/hukW  Enjoy reading and share with your friends! ?‍♀️?‍♀️?‍♀️?‍♀️☘️?❤️??????????????????????????????????⭐️?✨⚡️?☀️??????
Amanda Kaidei is about to graduate from Northbrook University, but her plans are thwarted when she receives a mysterious note from a long-distance stranger in Hawaii requesting that she return to her Native Indigenous Hawaiian home and return to her sacred roots. The note has no return address and Amanda must make a decision that could change her life forever.  On her journey back to her Hawaiian roots, memories of her beloved family come rushing back to her and she realizes that it's time to honor her sacred heritage and return to the grassroots earth steward life she grew up with and enjoyed as a child.  
Click this link to order my novel ebook, Hawaiian Eyes, The Sacred Wisdom of Mother Nature. -> only $14.95 https://payhip.com/b/SQs7
Natasha Enders learns the power of honesty, courage, and truth. After another illegal camping trip in the woods with her dearest friends, Harvey Moore and Annie Tera, Natasha learns about the nightmare of excessive logging. After speaking with Leaf Mills, a fellow activist and environmental companion, she learns that her favorite spot is barren. As Natasha and Harvey´s loving bond evolves and strengthens, she learns the importance and value of having loving friends during hardship. She then participates in an illegal protest in the forest. After enduring two grueling court battles and putting an end to the environmental atrocities, Natasha and her friends realize it's time to hone in on their life and set an example of conscious living and stepping lightly upon the earth. Her friend Annie learns that she cannot continue to fight for her crusades and make a difference in the world without a loving partner to share her life with and enjoy a supportive loving relationship. ????????????????✨?❤️????
Click this link to order my novel ebook, Northern Woods, The Ancient Forests Are Alive . ->  only $14.95   https://payhip.com/b/pM34
This is a compilation of beautiful poetry I've written over the years inspired by my profound love, respect, gratitude, and appreciation for Mother Nature and all her abundant healing gifts of peace, love, kindness, and grace she provides for us everyday.

?

?

?

?

?

?

?

?

?

?

?

?

?

?

?

?

✨

?

❤️

?

?

?

?
Click this link to order my poetry and art ebook, Mystical Nature Poetry and Art . ->  only $14.95