Fine Tune Your Fork Cookbook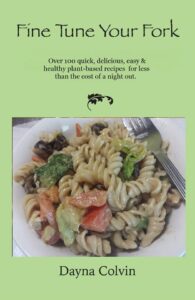 ???????
Give yourself the gift of holistic, homemade, healthy eating, self-care with my Fine Tune Your Fork cookbook ebook – over 100 delicious, healthy, easy-to-follow wonderful plant-based Ayurveda and recipes your whole family will love and enjoy.   Many styles and cultures.  From salads to soups to rice to sandwiches and delicious sweet desserts that are so delicious, you won't believe they are healthy.   For less than the cost of a night out!  Some are gluten-free and some have gluten-free healthy alternative variations and suggestions.  Comfort food never felt so healthy and so nourishing. Order your copy today and receive my delicious, homemade, magical, herbal, healing soup recipe as a FREE Bonus Gift!
???????
???????
???????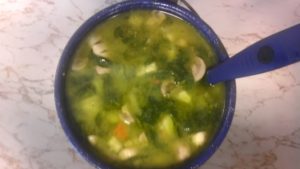 ???????
Features and Benefits
???????
100+ priceless, delicious, healthy, recipes and beautiful delicious photos for only $15.00.

 Great variety, lots of delicious healthy recipes and various cuisines to choose from

Easy to read and follow and easy to make.

Wonderful for holistic, self-care, self-love and reducing stress and feeling wonderful.

Your family will love the recipes and you will love preparing them together.

You'll save money and your health as you learn to prepare healthy, delicious, organic, vegan recipes. 
Order your copy today for the low price of $15.00 and you can download it right now to your computer or device!  Click this link to order. ->  https://payhip.com/b/mCko Enjoy and have a lovely day! ???????
Join my affiliate team and help me spread the word about my #delicious #healthy #organic #vegan #cookbook #ebook You'll earn 15% of the sales and you'll help many people eat healthy organic plant foods.