Enroll In My Holistic Ecourse
Act now to redeem a limited time offer coupon code  at checkout in the next 30 minutes to get a 20% discount and access my private exclusive Live Q&A.   Message me and let's see if we're a good fit and if we are, I will email you and message DM the zoom meeting link and access code and coupon code.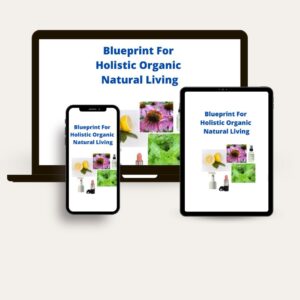 The guide is intended for informational and educational purposes, it is not intended to substitute for professional medical advice, diagnosis, and/or treatment. Please consult your medical professional before making changes to your diet, exercise routine, medical regimen, lifestyle, and/or mental health care.
I want to welcome you to my beautiful lush garden of holistic organic wellness and vitality. I grew up in a very unhealthy toxic situation and my family marinated their skin and hair with a toxic soup of chemicals and they poisoned the air with the same harmful scary chemicals and they affected my health in a very painful negative way. Despite the fact that I had difficulty breathing and I felt awful, I felt and knew deep inside my Soul that there was a better healthier approach to daily life and wellness.
One afternoon as I washed my hair and skin, the strong fragrance gave me a headache and I felt faint and I cried and I finished rinsing and I stopped showering. I rested on my bed and I waited until I could breathe easier and I prayed for healing energy and thankfully, I started to slowly feel better and my first thought was, "oh my God, I need to talk with my family about making healthier choices and if for some reason they are stubborn and not receptive, I need to take some decisive action to feel better.
Fast forward 30 years later, I realized my family was not going to listen and it was up to me to take care of my health and feel better. I bought an organic herbal shampoo and body wash soap and oh my God, I cried with relief and I felt so grateful to discover this wonderful natural soap I could use for bathing. It smelled so wonderful with citrus, mint, and sandalwood and the aromatherapy energized me and I felt so invigorated and I felt so relieved to enjoy the natural healthy aroma that was chemical-free and I felt safe using it. I felt the same way about the organic herbal lipstick I bought and then I fell in love with pure organic essential oils.
Oh my God, discovering holistic herbal organic products is truly the best wellness miracle I'd ever experienced and it saved my life! For the first time in my life, I enjoyed washing my hair and I was able to breathe with gentle ease and the lipstick felt smooth and gentle and tasted naturally delicious with organic essential oils of lemon, mint, and cinnamon and I wasn't worried if I accidentally licked it because it was nontoxic chemical-free. I felt relieved to moisturize my skin with gentle pure organic essential oils that nurtured and nourished my sensitive skin. It felt wonderful to enjoy all these wonderful natural clean herbals without feeling sick from toxic petroleum fumes.
I felt the same way when I discovered herbal tea that was caffeine-free and organic. I was able to pronounce the herbal ingredients and I didn't have to worry about scary side effects. I felt healthy and energized with vitality and I was able to relax and I felt comforted and safe. I cried tears of joy and I celebrated with a glass of delicious homemade organic lemonade and a delicious homemade organic garden herbal salad. Holistic herbal organic health felt wonderful and I felt invigorated, inspired, and I felt happy and I wanted to share my excitement, joy, and passion with everyone who wants to transform their life into a beautiful happy healthy life!
I'd love to share about an upcoming exciting opportunity to your first ever offering of the course. It will never be priced so affordably again.
Are you sick and tired of being poisoned by costly toxins and losing money with every purchase? Find out how to simplify your life by making money-saving healthy organic choices that will make you feel good and look good with herbal beauty and wellness and transform your life in 30 days or less.
I went 100% holistic herbal organic green in 30 days 30 years ago with gentle graceful simple guidance and so can you.  Let me help you and guide you and teach you how to do the same thing in 30 days or less!  You will be so very happy and grateful that you did!    When you enroll in my ecourse, you will experience these wonderful benefits.
When you enroll in my ecourse, you will experience these wonderful benefits. For a limited time, for the next 30 days, I need your help to get the word out about my ecourse. I'm offering a special discount for beta testers to enroll in my ecourse and enjoy the positive experience of finding out how to make healthy holistic organic natural living wellness choices. I'm offering enrollments for the very low price of $250 and you will receive all 3 fabulous juicy bonus gifts described below and I'd love it if you would write a testimonial and share your positive experience. I am offering his special discount until I have 5 beta testers and then the price will go back up to the regular $499.  I have 4 spaces left.  Contact me if you're interested and to see if we're a good fit.  Email me at permadeva@yahoo.com
or message me via Instagram messenger or Facebook messenger.  My Instagram nickname is holisticherbsmama and my Facebook nickname is Dayna Landen.
Blueprint For Holistic Organic Natural Living
?Easy simple action steps you can take to go holistic herbal green organic
☘️My real life story to show you how easy it was to go holistic herbal organic green
?Save money with healthy, holistic, organic, herbal self-care choices
?Easy to understand simple gentle guidance in plain English
?Small investment in your health
☘️ECourse instantly downloaded to your device and computer
?Great helpful green living tips and product recommendations to make your transition with gentle graceful ease
?Delicious, healthy, herbal plant-based recipes to support your holistic self-care wellness journey
?You can reach me and contact me on social media and via my blog website and email if you have any questions and need more support resources.
Enroll now for $499 and you will receive these fabulous juicy FREE Bonus Gifts:
My Sacred Holistic Herbal Self-Care Recipes Collection  $30 Value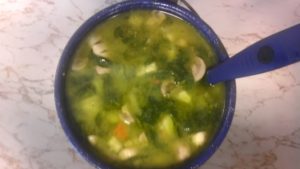 My delicious, healthy, organic, plant-based cookbook, Fine Tune Your Fork  $15  Value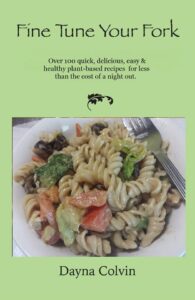 If you need any clarification and you have any questions about anything in the ecourse, you will receive exclusive unlimited support via Instagram messenger and email. $100 Value
You will receive all three Bonus Gifts total value $135.
Enroll here at this link. -> https://payhip.com/b/ilG0c
I wrote and created an ebook, entitled, Homemade Holistic Wellness Recipes and Tips, filled with my favorite homemade organic essential oil aromatherapy recipes and herbal recipes and green living wellness tips.  I created it with love to help support your holistic wellness.  You can download the Ebook via this link.   https://payhip.com/b/FxvXL  May it inspire you to feel good and be well naturally holistically.  Feel free to contact me if you have any questions and need help.