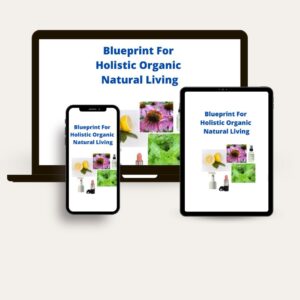 Hi my friend, my name is Dayna and I'm a Holistic Herbalist Wellness Coach Mentor and I want to help you live naturally, holistically, with full Faith in nature plant medicine.
My 30-day holistic wellness program has everything you need to replace all the toxic chemicals in your home and green your self-care in less than 30 days. It will also support you put your full 100% Faith in Mother Nature's plant and energy medicine. Do you want to find out how easy it is to turn over a new holistic green leaf in less than 30 days and save money and feel wonderful? With my 30 years of sage wisdom and life experience, you will discover how to green your wellness and replace all the toxic products in your life that are harmful to your health with holistic organic living products with ease.
What you will get:
Wonderful delicious easy herbal and plant-based recipes

Helpful green living herbal product recommendations
My personal story will inspire you with my real-life experience
Fabulous juicy Bonuses $135 Value, including my private personal support
All this for   $349and you can download the ecourse to your mobile device and computer and you can learn at your own pace from the private comfort of your home.
Invest in your health. Learn more here. -> https://www.wholeearthmama.com/ecourse.html